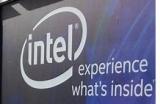 Sales Centre
---

Intel Xeon Processors
Intel's server and workstation processors provide enhanced scalability, power, and performance for robust multi-processing environments.
[Show Products]
---
Intel Server Platforms
Experience maximum server uptime with an Intel server platform. From component selection to the latest in system architecture, these dependable platforms are designed to provide you with uninterrupted service and help you meet all your e-Business needs.
[Show Products]
---
Intel Server Chassis
Deliver dependable server solutions with an Intel Server Chassis. Designed to support Intel Server Boards, you can provide your customers access to the latest server technologies, exceptional quality, and highly responsive technical support.
[Show Products]
---
Intel Server Motherboards
Intel Server Boards are designed with cutting edge leadership technologies providing you and your customers an exceptional degree of reliability, availability and serviceability.
[Show Products]
---
Intel RAID Controllers
Enhance your servers availability and reliability with an Intel RAID (redundant array of independent disks) Controller. Intel RAID makes exceptional data protection and manageability affordable for entry-level and midrange Intel-based servers.
[Show Products]
---
Intel Networking Products
Intel networking solutions enhance performance with uncompromising speed, security and scalability. Intel products boost reliability and productivity using best-of-breed technologies for fast, flexible connectivity throughout the network.
[Show Products]
---